Managing investment portfolios, built around investors' aims, risk profiles and investment style.
Welcome to Cambridge Investments Limited
Cambridge Investments Limited ("Cambridge") is a discretionary Portfolio manager. We have been managing client assets since 1971.
Cambridge  provides a portfolio management service that compliments the financial advice provided by financial advisers.
To add depth in the management of the portfolios and delivery of our service, we look to draw on the expertise and valued insights from carefully selected partners. Cambridge  provides a range of tailored investment management services that combine your investments into one low cost, fully diversified, risk-rated investment portfolio. So, whether you're seeking long term growth, regular income, or ethical investments, your portfolio will feature a blend of funds, working together to help achieve your investment goals.
The investment solutions provided by Cambridge are only accessed via financial advisers.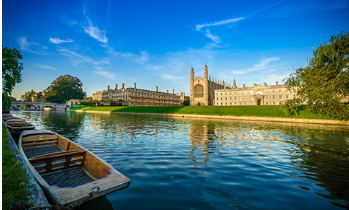 About
Registered in England and Wales No: 1370458. Registered Office: Lancaster House, Ackhurst Business Park, Foxhole Road, Chorley Lancashire PR7 1NY
Cambridge Investments Limited is authorised and regulated by the Financial Conduct Authority.
Should you have cause to complain, and you are not satisfied with our response to your complaint, you may be able to refer it to the Financial Ombudsman Service, which can be contacted as follows:
The Financial Ombudsman Service Exchange Tower, London, E14 9SR Tel: 0800 023 4567 or 0300 123 9 123
Contact
Address
Nine Hills Road, Cambridge, CB2 1GE
Telephone
01223 365 656
 Email
enquiries@cambridgeinvestments.co.uk
All calls to and from our landlines and mobiles are recorded to meet regulatory requirements.