Cambridge Managed Portfolio Service
Ashley graduated from Manchester Metropolitan University with a BA(Hons) in Business Management and joined Ad Valorem Wealth Management in 2011 before they became part of Perspective Financial Group in 2012.
He has been involved in the development of the Ad Valorem Portfolio Strategies from the outset and is the Investment Analyst for the strategies working in conjunction with James Bruce, The Portfolio Investment Manager. Ashley sits on the Ad Valorem Portfolios Strategies Investment Committee.
He has completed the majority of his Diploma in Regulated Financial Services and once this completed will continue his professional development by studying for further specialist investment qualifications.
Outside of work Ashley is a keen bodybuilder and maintains a high level of fitness, he trains at Eddie Hall's gym (Eddie is the current title holder of the World's strongest man).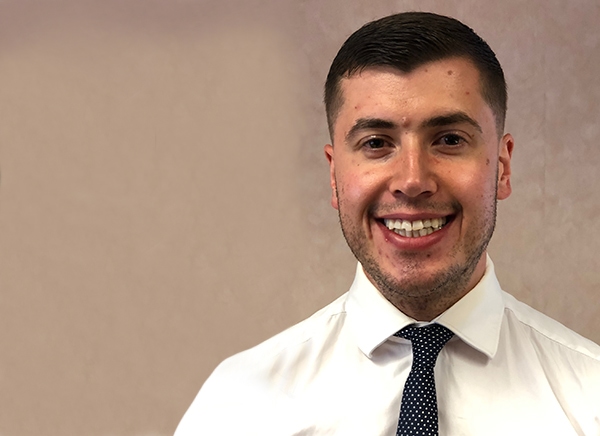 About
Registered in England and Wales No: 1370458. Registered Office: Paradigm House,
Brooke Court, Wilmslow, Cheshire, SK9 3ND.
Cambridge Investments Limited is a subsidiary of Perspective Financial Group Limited.
Cambridge Investments Limited is authorised and regulated by the Financial Conduct Authority.
All calls to and from our landlines and mobiles are recorded to meet regulatory requirements.
Should you have cause to complain, and you are not satisfied with our response to your complaint, you may be able to refer it to the Financial Ombudsman Service, which can be contacted as follows:
The Financial Ombudsman Service Exchange Tower, London, E14 9SR
Tel: 0800 023 4567 or 0300 123 9 123
www.financial-ombudsman.org.uk
Contact
Address
CB1 Business Centre, 20 Station Road, Cambridge, CB1 2JD
Telephone
01223 365 656
Email
enquiries@cambridgeinvestments.co.uk